Heavy-duty labels for harsh environments 
Prisha Technologies line of Highly durable labels and tags are designed specifically with industrial strength in mind.
Heavy duty tear resistance is vital for many industries and applications. Our durable labels withstand rough handling, mechanical stress, dirty conditions and prolonged outdoor exposure.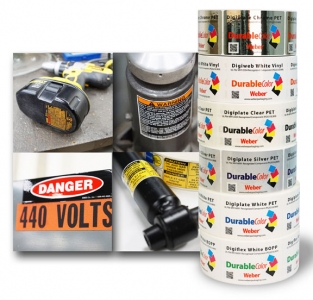 Our durable labels range includes tags which do not tear even after they have been nicked or cut, which is invaluable when labels are attached by stitching or stapling, handled mechanically or transported by flat-bed road haulage.
Durable Label Products:
Forestry/Timber Labels & Tags
Pressure-Sensitive Automotive Parts Labels