Durable labels that look good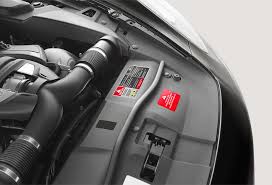 A car, bus or truck may seem like a single machine. But each is actually an integrated collection of parts with varying substrates, operating at high speeds under hot, cold, wet or pressurized conditions. Labels play a major role through the life of a vehicle's component parts, from aiding their movement through the supply chain to providing critical information about safety, maintenance and use.
Labels for the entire vehicle
Prisha Technologies Packaging Solutions offer high-performance vehicle and car labels for interiors, exteriors and engine compartments — extending to the outer body of the car including Tyre Labels. Our durable abrasive resistant auto labels are designed not only to withstand heat and tough weather conditions, but also liquids like brake fluid, washer fluid and motor oil.
Check out our Automotive Labels products:
Auto Parts Labels
OEM Auto Part Labels